BCSA AUCTION
EXPRESSIONS OF INTEREST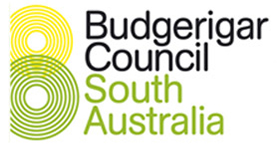 To be held on Saturday July 16th 2022
Enfield Community Centre, 540 Regency Rd., Enfield
Cocks: limited to 2019 bred and younger
Hens: limited to 2020 bred and younger
50/50 split is preferred, more hens gladly accepted, a lesser split relating to cocks may see bird selection numbers reduced and/or not included in the catalogue.
A 10% commission to the BCSA will apply with a minimum of $5 per lot. A handling fee of $5 for unsold lots will apply. Any birds with major permanent deformities and disabilities or evidence of illness will not be accepted on the day and a $5 commission will still apply. Buyers to negotiate directly with the vendor for passed in birds. Unsold birds will be returned at owner's expense.
AUCTION: Limited to approximately 180 lots
The emphasis is on quality rather than quantity
Number of lots (refer below) to the Auction Coordinator by
ABSOLUTE DEADLINE MONDAY MAY 16th 2022
Initially, 10 auction lots only, per Vendor
Dependent upon numbers submitted this may be increased for selected vendors if warranted by the average sale price for their lots in previous years.
Please indicate in the Expression of Interest to the Coordinator the number of additional auction birds if space is available if you have further auction birds.
Vendors will be invited to submit photos of their best two auction birds for inclusion in the catalogue. Photos will need to be provided at the same time as their bird details.
AUCTION CONTACT and COORDINATOR
Dennis Lomman 0402125965; dennisem@chariot.net.au for expressions of interest and submission of lots for inclusion in the auction catalogue. Please use standardized terminology for Variety and Variety combinations followed by Colour as per the MATRIX in the Standard when describing lots.
John Mulley 0488224446; jmulley@bigpond.net.au for other organizational matters.
It will be appreciated if Vendors and others could accept assigned tasks on the day and participate in the cleanup of the hall after the auction.
NOTE: The BCSA will hold its AGM on the morning of the Auction at the same venue but in a separate room at 9.00am and prior to viewing the auction birds. This provides an opportunity for BCSA members to attend their AGM.